Referral Program
Receive $50 and make your FRIENDS save $50 on their PURCHASE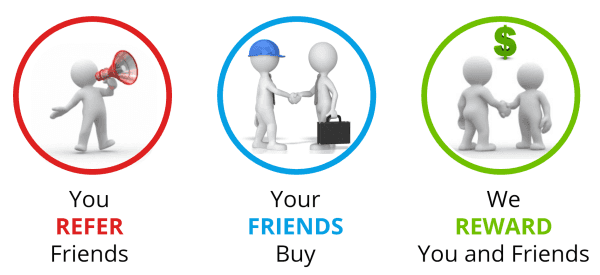 At Andmar Eco-Energy we appreciate the trust you place in our company, and consider it a high compliment when our customers refer our services to their families and friends. We are always pleased to receive referrals that allow us to make your friends and family part of our community of satisfied customers. We know that the best way to find a good contractor is to ask around and find someone who has provided excellent work for a friend or family member. We're honored by the number of customers who refer us to their friends, and we're grateful for your referral as well. Thank you for your business!
We are grateful for your partnership, and as a way of saying thank you, we offer the referral incentive as follows:
One referral card per purchaser.

No limit to the number of friends you can refer.

Referrers receive a $50 gift card and the purchaser receives a $50 rebate on his first purchase invoice.

Applies only for the purchase of a heat pump from Andmar Eco-Energy.

Can only be accepted by an Andmar Eco-Energy representative, during the day of the estimate.

Referrers must be registered with Andmar Eco-Energy.

Referred must be a new customer to Andmar Eco-Energy.

One referral per person.
Have someone in mind who could use some assistance with heating and cooling? Let us know and make your friends happy.